About Matt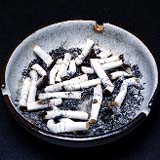 Where does the stage end and the real world begin. An actress kills her partner on stage, but insists that her character should be held responsible
performed by Tania Lentini
Recently seen in 'The Lover' [Chapel on Chapel], 'O' [BVar Open], Chance is a Fool's Name for Fate' [The Space] and 'Before the After' [2003 Fringe Festival]. She has also worked as a stage manager, ['Mojo' at the Storeroom] and assistant director ['Lonely Lennie Lower' at La Mama] and has so far caused no permanent damage to any actor she has worked with.
written by Paul Jeffery
Paul Jeffery is a writer, director and sometime actor. His first digital feature 'Adam & Eve' screened at the Melbourne Underground Film Festival in 2001. He has recxently completed his second digital feature 'In The Moment'. His recent acting credits include Pinter's 'Victoria Station' at Chapel on Chapel and 'Little Murders' at the Atheneum. 'About Matt' is his first time writing for the theatre.
directed by Lynne Ellis
Lynne Ellis has established herself as a director in Melbourne since first coming here twenty years ago with the Dutch group 'Kiss'. She is currently director-in-residence at RMIT, has won the Ewa Czajor Award and has directed the work of Barry Dickens, Sam Sejavka, Raimondo Cortese etc